We've finally made the switch to cloth diapers. It's a different experience than disposable. I think I'm going to love it though! I didn't realize how little attention I payed to when she went potty! I would pretty much just change her at each feeding since with disposables she never fussed no matter how full her diaper was. But now she's started fussing when she's wet which is really helping since she's a heavy wetter. I just feel so much more in tune to her body. Hopefully dad warms up to this soon, he's not liking how quickly her diaper will soak through.
I've gotten 2 wool covers that fit done. Still have a couple more in her current size I want to do and then some more in bigger sizes.
Yarn: Sensation Kashmira. I still have plenty for another cover.
Because this pattern was meant to be a larger size I used a thinner yarn, smaller needles and made it a bit shorter than what the pattern calls for. This fits a bit high in the front but it's nice and trim and is just right around her legs. So far I really like this one.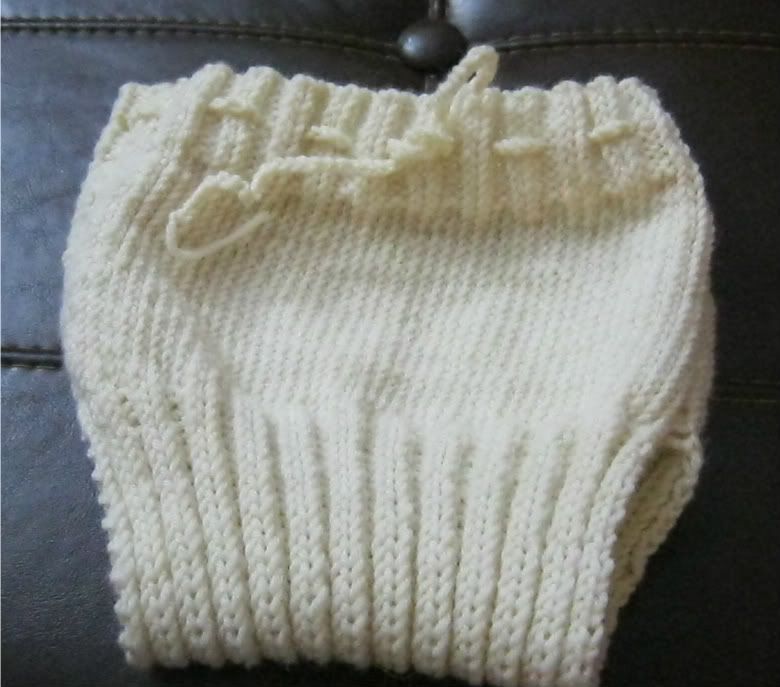 ----------------------------------------------------------------------------
Pattern: WHW Plain Wrap. You can find it
here on Ravelry
where you can download the pattern for free.
Yarn: Patons Classic Wool. 1 ball make both that you see here.
This is the newborn and the small sizes. Idk if my gauge was off or my little girl is just that much of a skinny mini. But the newborn is more like a small and the small is more like a medium on my little girl. The pattern calls for velcro but I've been using pins and it works just fine. But I don't think I'm going to make any more of these. They are to loose around the legs and doesn't cover her diapers all the way and I've already had several items get wet because she soaked her diaper and the exposed fabric got other things wet.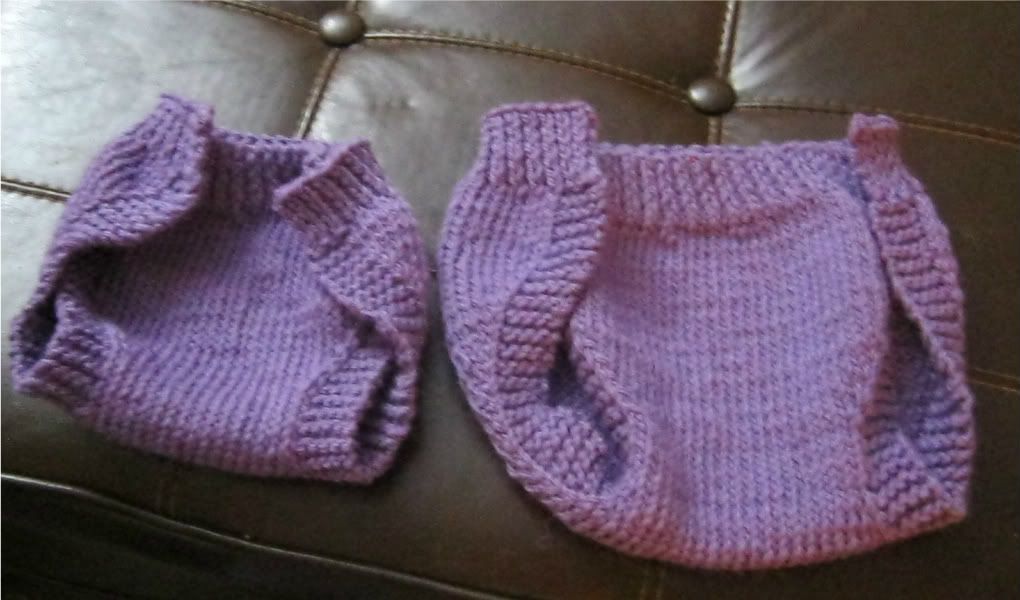 Here are the other 2 balls I have for the other covers I intend on making. I've got a couple more patterns I want to try out. And the favorites will be the ones I make bigger sizes with.